Home Page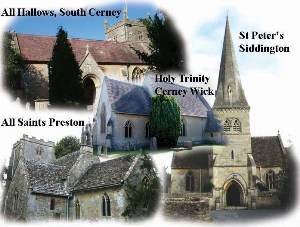 Contacts
Vicar/Rector:
Rev'd. Jennifer McKenzie
Tel: 01285 860221
e: vicar@churnsidechurches.org.uk
Church Office:
Jeannie Adam
Tel: email only (COVID-19)
e: office@churnsidechurches.org.uk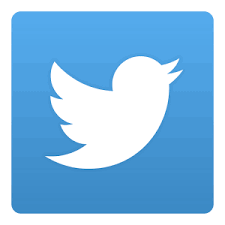 All Hallows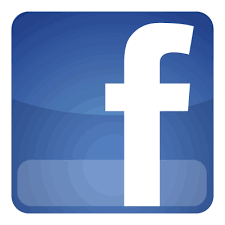 Messy Church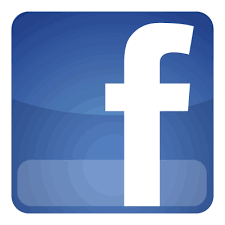 Churnside Churches
Safeguarding
Safeguarding policies, contacts and useful links are here.
Welcome
Welcome to the website for the Churnside Group of Churches: South Cerney, Cerney Wick, Siddington and Preston.
We are friendly and active churches, and our aim is to share God's love with all people.
We hope you will easily find the information you are looking for on our pages, and that you will come and meet us in person.
We guarantee a warm welcome.
Latest News
March 26th 2021
Churnside Egg Chase 2021
Churnside Egg Chase May and Answer Sheet can be downloaded here
January 31st 2021
All Hallows Easter Memorial Scroll
Each Easter, flowers are arranged in All Hallows Church in memory of family and friends who have died, and a memorial scroll is made up and displayed for the rest of the year.
Due to the coronavirus pandemic, we were unable to arrange memorial flowers last Easter, so we still have enough money left in the Flower Fund to use when conditions again allow.
We are therefore requesting that donations for this year be given to the Church Fund instead.
If you would like to donate in memory of a loved one and add their name to the memorial scroll, please download and complete this form
January 9th 2021
Due to the current COVID-19 situation we have made the difficult decision to suspend public worship and to close All Hallows Church for private prayer for the time being.
We will continue to stream a 10.30am service of the word via Zoom each Sunday and prepare worship materials that people can follow at home, which are available on this website here (our "Worship from Home" page) and our Facebook page.
If you would like to attend worship via Zoom, then please email our Vicar Jennifer on vicar@churnsidechurches.org.uk
December 13th 2020
Wishing you a happy and peaceful Christmas from the churches of South Cerney and Cerney Wick
Christmas Services:
Sunday 20th December 6pm
Churnside Benefice Virtual Carol Service
Streamed via this website, Zoom and the Churnside Benefice Churches Facebook page
CHRISTMAS EVE, 9pm and 11.30pm
First Communion of Christmas at All Hallows Church, South Cerney ***
CHRISTMAS DAY, 9am
Christmas Communion Service at Holy Trinity Church Cerney Wick ***
CHRISTMAS DAY, 10.30am
Christmas Service of the Word at All Hallows Church, South Cerney ***
*** Seats for attendance at these services require booking by email to martinrgould56@btinternet.com or by telephone on 07958 962543
November 28th 2020
South Cerney Sheep Trail 2020
Sheep Trail Map and Leaflet can be downloaded here
August 5th 2020
Preston Church: Appeal for support regarding lime trees - details here.
July 23rd 2020
After careful consideration of the latest guidelines and subsequent PCC meetings for all the churches within the benefice, a decision has been made that for the time being we open All Hallows Church, South Cerney for benefice services for all our family of four churches.
The PCC of St Peter's, Siddington and All Saints, Preston decided that it was not safe to open their buildings at this time.
Please note that this is not a permanent arrangement and we are committed to opening up the other churches in our benefice when it feels safe to do so. We will review this in September, depending on the COVID-19 situation then.
In All Hallows, on each Sunday, a Service of the Word will be held at 10.30am.
All worship resources currently being distributed each Sunday will continue and be available on our Facebook page and this website, enabling worship at home following the same church service.
Limited capacity at All Hallows means you will need to book a place each week for both the Sunday service and the Wednesday evening Communion. You can book a place by contacting Martin Gould (one of the Churchwardens at All Hallows Church) either by email (martinrgould56@btinternet.com) or telephone (07958 962543). Booking will be open from each Monday at 8am to Saturday at 12noon. Once capacity is reached, you will be offered the option of being on the list for the following week. To comply with Test and Trace legislation, you are required to supply your name and contact details (which are kept for 21 days before being destroyed).
For all services, Social Distancing (2 meters) between households / support bubbles will be in place, there will be no singing and the toilets will not be available. Guidelines on future use of face coverings are awaited and will be advised on booking. Stewards will manage services; please follow their instructions.
We politely remind you that if you have COVID-19 symptoms or are self-isolating due to being in contact with someone who has COVID-19 please do not enter the church building or attend worship.
Worship in our church building will look and feel different for a while and will be missing some of the elements we cherish, but they will still provide us an opportunity to connect with each other and with God in a building that is bathed in the worship and prayer of the people of God over many generations.
June 14th 2020
We are delighted to be able to open All Hallows Church for individual private prayer for designated periods from Monday 15th June.
After many months of being closed it will be lovely for our beautiful church building to once again be filled with the prayers of the people.
In order to open the church building for individual private prayer, we have to comply with government and Church of England guidelines. As a result, certain measures have had to be put in place as we work together for the safety of all people entering the church building.

The church building will open for 2-hour periods as follows:
Monday 2pm - 4pm; Wednesday 2pm - 4pm;
Saturday 10am - 12noon; Sunday 2pm - 4pm.
When coming into the church building for individual private prayer you will only be able to sit in certain parts of the church.
Toilet facilities will not be available.
You will be expected to observe social distancing, refrain from physical contact with others outside your household and observe good hand hygiene by sanitising your hands on entering and leaving the building.
A steward will be on hand to welcome you into the church building and we ask that you please follow their instructions.
We politely remind you that if you have COVID-19 symptoms or are self-isolating due to contact with someone who has COVID-19 please do not enter the church building.

Please note that opening times and measures are subject to change so please check again here or our Facebook page before visiting the church.
The church may look a little different for a while, but it is still a place of peace and prayer. We look forward to welcoming people back into All Hallows Church for individual private prayer.
We are still exploring plans to open the other churches in our benefice for supervised individual private prayer.
Thank you for your understanding and patience at this time.
24th March 2020
On March 17th 2020 the Archbishops of Canterbury and York called for all Church of England Churches to put public worship on hold with immediate effect in order to face the challenge of the Coronavirus. In light of these instructions we will be putting public worship in the Churnside Benefice (All Hallows South Cerney, St Peter's Siddington, All Saints Preston and Holy Trinity Cerney Wick) on hold until we are instructed otherwise. Please note that all church meetings, events and other activities organised by our churches have also been put on hold.
The fact that we are not currently meeting for public worship does not mean that the church has shut up shop - far from it. Nor does it mean that we will cease to pray or worship but rather that we need to do that differently for the time being. As a church we are preparing resources for people to use at home as we gather together for worship in a different way. Please visit our "Worship from Home" page (here) for resources .
Our Church Office is still operating but can only be contacted by email.
Even though we are not able to physically meet for public worship at this time we are still the church, we are still God's people, we are still Christians. We will continue to pray and to live out our faith as we share God's love, compassion and kindness. As the Church of England, we are still here for the communities in which we serve.
The Church of England website (here) provides all the latest coronavirus (COVID-19) information, advice and guidance for parishes. All guidance will continue to reflect appropriate Public Health advice and guidance is kept under constant review and updated as required daily.
We also have this information on the front page of the Diocese of Gloucester website (here).