Clergy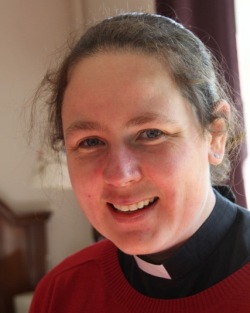 Vicar: Jennifer McKenzie
I was born in the Midlands but grew up mainly in Hampshire.
I went to university in Hull where I read philosophy. After graduating I became a member of the Christian community at 'Lee Abbey International Students Club' based in London.
After working at Sainsburys, I spent 8 months doing volunteer work in South Africa with Scripture Union. I attended Cramner Hall Theological College in Durham, where I studied for a degree in theology as well as practical and formational training in preparation for ministry.
I served my curacy in the Worcester diocese before becoming the Vicar of Cam with Stinchcombe; a post I held for 9 years. I became the Vicar of the Churnside Benefice in May 2017.
I am married to Ian and we have 2 sons.